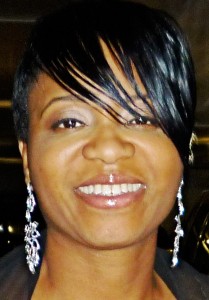 I love God, myself, my husband, my children, my friends, and my life's work. Love is the greatest gift that I ever received!  Love wakes me up and keeps me going every day.  Love is the energy that brings humans together and ultimately will heal the world.
Love is in everything that I do and that is why I have chosen this forum to continue my work on love and relationships.  As a marriage therapist and relationship coach it has been my greatest joy to help couples understand and learn more about themselves and each other.
So, this blog is not about being "In Love" with me, you hardly know me (smile)!  It is about exploring love and all its possibilities along with me.
Maya Angelou says, "When you learn, …teach."  So, here I am to share what I know about love, relationships, sex and family.  However, what excites me most is knowing that I will inevitably be blessed with what I learn from you.
Thank you for taking this journey with me!  I look forward to all of your comments, questions and all opinions.
Warmest Wishes,